What Causes Eczema to Develop in Adults?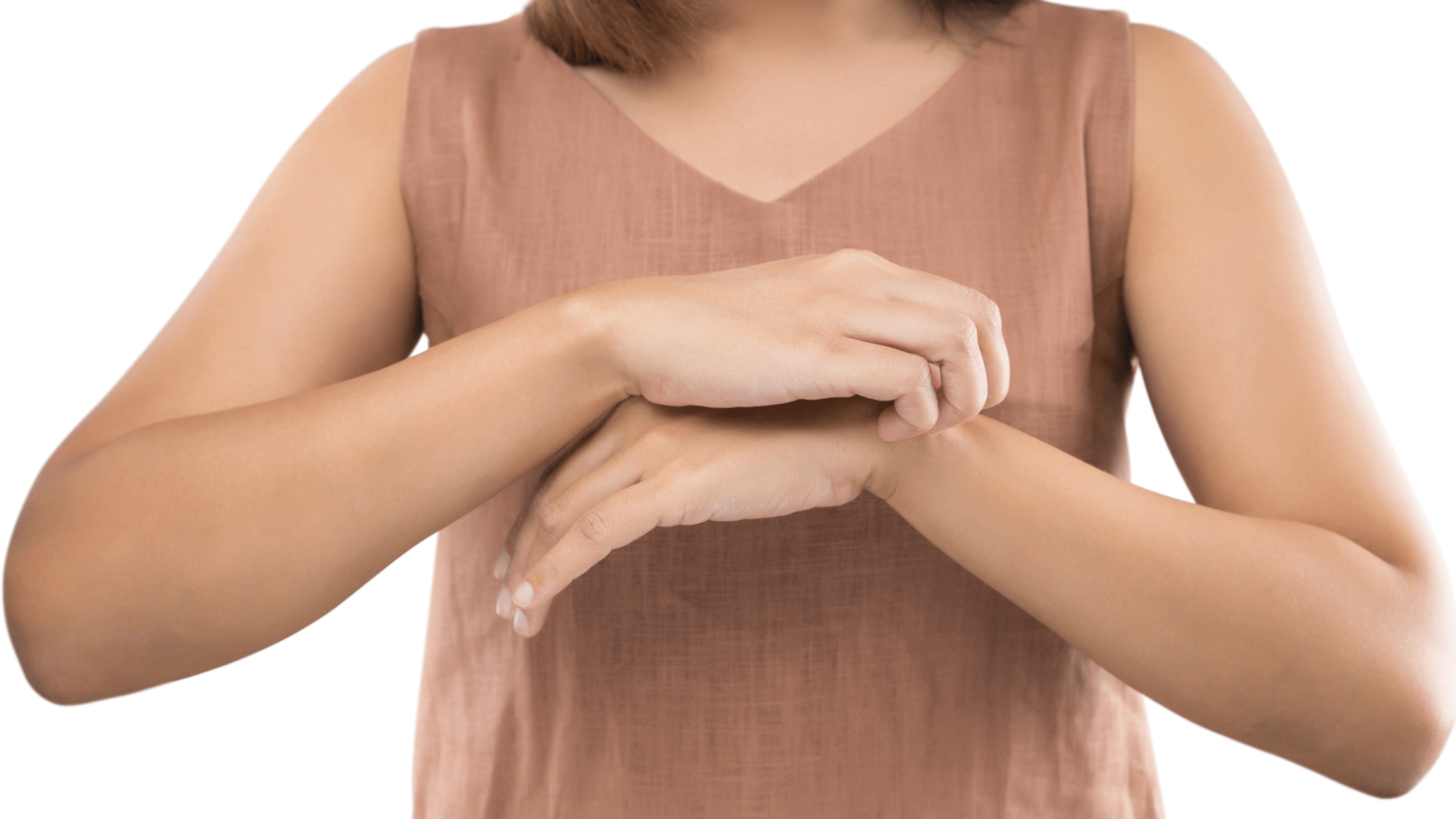 Eczema causes our skin to become itchy or have a rash-like appearance. Millions of men, women, and children experience some form of eczema, and it ranges from mild to severe. While many different kinds of eczema exist, it can still be a frustrating condition. Chronic problems may even prevent you from showing off your skin. So, how does eczema form in adults, and what are your treatment options in Plano, TX?
As part of our primary care services, Nest Family Medicine offers comprehensive treatment for skin conditions like eczema. If you are experiencing dry or red skin, skin irritation, rashes, flakiness, or bumps, meet with board-certified family practitioner Dr. Priti Ranjan. We can create a custom plan for easing your symptoms and making you feel more comfortable. Learn about the most common causes of eczema in adults below.
What are eczema symptoms?
Eczema symptoms look different for everyone. So, one person may have rough or leathery skin, while another suffers from redness and bumps. Eczema is usually itchy, causing people to scratch, leading to even further skin irritation. This cycle can continue for weeks or even months. Common eczema symptoms in Plano, TX include:
Itchy skin

Dry skin

Sensitive skin

Inflamed skin

Rough or scaly patches of skin

Areas of swelling or inflammation
Is there a cure for eczema?
Many forms of eczema develop in children before the age of five. However, adults can have eczema due to certain environmental factors. This includes irritating materials found in clothing, soaps or cleansers, certain fragrances, and even sweat. Cold weather can also provoke eczema because the dry air removes moisture from your skin.
There is no cure for eczema in adults, but a primary care practitioner can help you determine the main cause of your skin issues. During an assessment at Nest Family Medicine, Dr. Ranjan will ask about your medical history and identify specific allergens that lead to painful eczema flare-ups. Knowing your triggers can help you avoid dry and sensitive skin in the future.
How is eczema treated?
Mild to moderate cases of eczema can be treated by avoiding potential allergens and trying different over-the-counter solutions. For example, a simple humidifier can restore much-needed moisture to the air and ease eczema symptoms. We also suggest taking warm (not hot) showers and washing your skin with a gentle, fragrance-free cleanser.
Nest Family Medicine treats more severe cases of eczema through professional medical treatment. Dr. Ranjan may prescribe antifungals, antibiotics, ointments, or oral medications, depending on your needs. Our team can personalize your treatments based on your specific eczema symptoms and skin care goals. We may also schedule follow-up eczema appointments to check on your progress.
Treat skin irritation and more
As you can see, there are a number of factors that lead to eczema in adults. We encourage patients with red, dry, sensitive, or rough skin to pay attention to their daily routines and try over-the-counter solutions whenever possible. However, if painful symptoms are getting in the way of your everyday activities, call Dr. Priti Ranjan at Nest Family Medicine. Our dedicated primary care staff in Plano, TX can set you up with an appointment today.