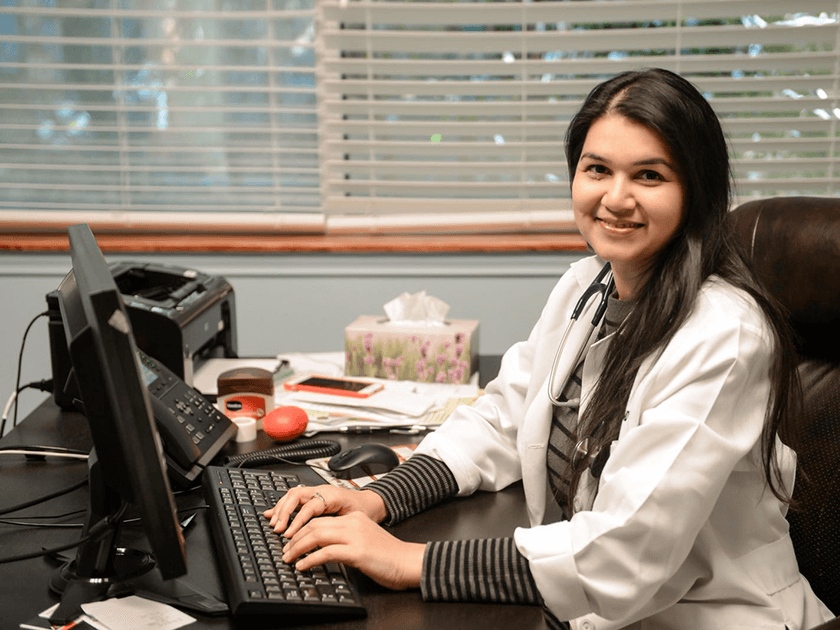 Dr. Priti Ranjan is a board-certified family physician who specializes in general medical care for adults and children at Nest Family Medicine in Plano, TX. She is board certified by the American Board of Family Medicine and has been in practice for over 20 years. She graduated medical school from Patna Medical College in India and moved to Sweden where she practiced internal medicine at Gävle Hospital. Later, she moved to the United States and completed her residency in family medicine at Centra Health in Lynchburg, VA, a University of Virginia affiliated program. She is fluent in English, Hindi, and Swedish.
Reviews
"Excellence on display - Knowledgeable adn caring, Dr Ranjan is great!"
Anonymous
Vitals
"Excellent - Impressed with Dr. Ranjan and her staff. I will continue to keep her as my family physician and trust her with my well being."
Anonymous
Vitals
"The absolute best place for care and overall health, the staff is fantastic and Dr Ranjan is the most caring and through Doctor in the entire State of Texas. It's a first class facility."
C.S.
Google
"I met Dr. Ranjan when she at another practice. A practice I had gone to for many years. The quality of that service declined rapidly over a couple years. My family had decided to look for another practice, in the meantime I got sick, and had to go back to that other dreadful physician. Dr. Ranjan happened to be thre attending that day. This wonderful woman asked questions, made me feel like she cared, and explained everything to me(unlike my previous experiences). She is a GREAT physician, and I strongly recommend her to everyone"
M.M.
Google
"Dr. Ranjan is one of the best doctors that I ever met and had. She is very kind, knowledgeable, and precise. She is very through in her diagnosis and considers all possibilities. Her staff are also super nice and efficient. I strongly recommend her."
N.A.
Google
Related Posts