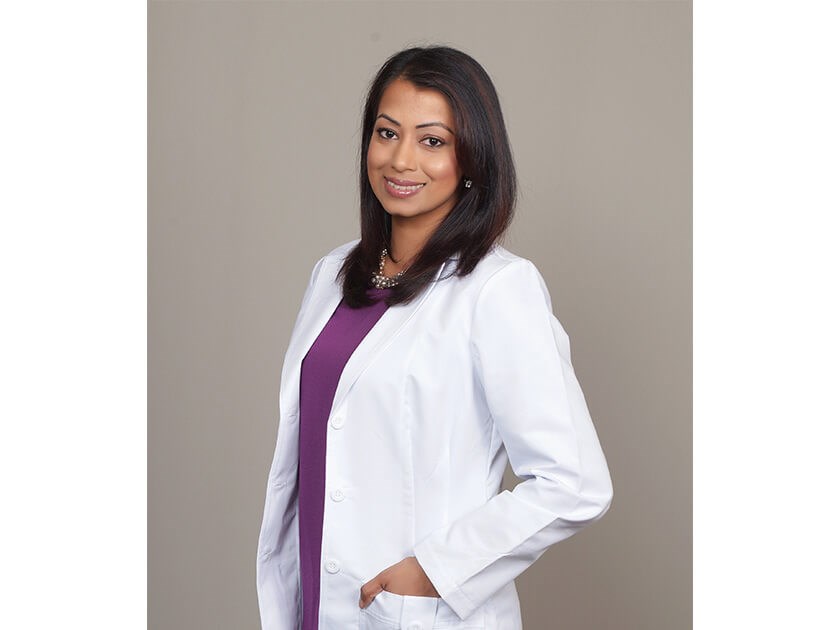 Dr. Rakhi Sarkar, is originally from NY and earned her medical degree from the Ross University School of Medicine. She went on to complete her residency in family medicine at Presence Resurrection Medical Center in Chicago, IL. She is board certified by the American Board of Family Medicine and has been practicing in North Texas since 2014. She provides comprehensive primary care for patients of all ages. Dr. Sarkar is a patient-focused provider who emphasizes on building relationships with her patients and works towards creating a personalized treatment plan. She believes having the ability to provide care for all members of a family through all life stages is what makes family medicine exciting and rewarding. In her spare time, Dr. Sarkar enjoys traveling, sports, gardening, and spending time with her husband, children and family.
Reviews
"Regular Patient, Middle-Aged Male - I found Dr. Sarkar to be a caring and thorough physician. Follow-up visits were efficient always, indicating to me that Dr. Sarkar had reviewed my file before my office visit. I'm sorry to see her leave the Addison Family Medicine Group. I hope to reconnect with her at a future location."
Anonymous
Vitals
"I have been a patient of Dr. Sarkar's for several years now and she has correctly diagnosed and treated several illnesses for me. When I first saw her, it was her first week at Premier Healthcare of North Texas I was unsure, as I would be about any new doctor, of her knowledge, bedside manor and ability to communicate effectively with me. In very short order I found her to be friendly, thorough and knowledgeable. She is very straight forward and explains things in plain English- why she wants to perform certain tests and never "talks down" to me. I never feel rushed and she takes the time to explain in as much detail as necessary, the issue\procedure\test results under discusion. She listens to me and takes into consideration my feelings about certain drugs and my reaction to them. I highly recommend her to anyone looking for a new doctor and I partially give her credit for getting me back to healthy state I am in now."
Anonymous
Healthgrades
"I was Excellent I will comeback."
C.H.
ZocDoc
"It was the best and thorough exam I've ever had. Dr. Sarkar went over everything I had a concern about."
J.B.
ZocDoc